Vacationing with Summer Allergies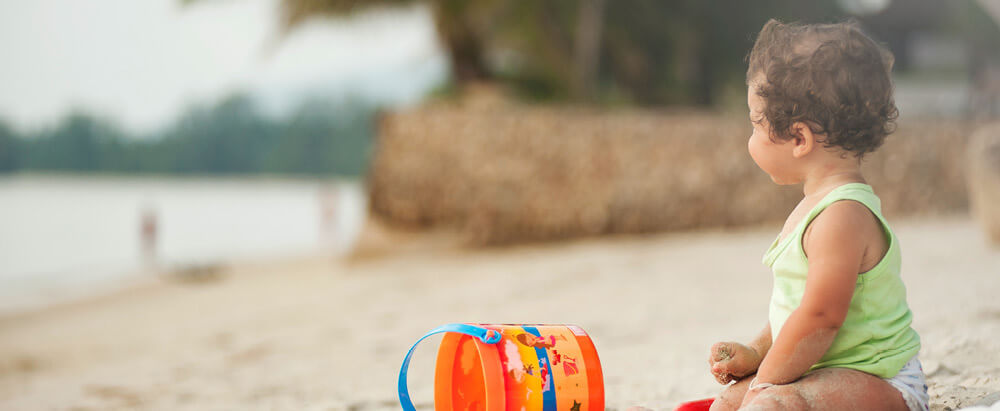 Summer is well on its way. School's out and you might be one of the many taking a vacation this summer. Whether you are planning more of a staycation or you're headed off to the beach, don't let your allergies derail your plans.
Summer Triggers
Many find relief from their seasonal allergies during the summer months, however summer comes with its own allergy triggers. In Kentucky and Southern Indiana, during the summer months tree pollen counts tend to be lower, but grass and mold pollen can be higher. Ragweed begins to appear in the late summer and early fall months to kick off fall allergies. Pollen isn't the only trigger you can expect, as summer brings more insects and hotter temperatures that can complicate matters.
As the temperatures rise, you can expect the humidity to rise as well. Many who suffer from asthma can find their condition aggravated by the high temperatures and humid climate. When planning your time outside during the summer, check the air quality for low humidity and low ozone days. You can also avoid triggers by planning around the heat of the day when possible.
Places to go
Vacations can mean something different for everyone. You might be headed to explore the Grand Canyon or meet the wilderness along the Appalachian Trail. For some it's a trip to the beach, and others it's a trip to Disney.
If you've chosen to spend part of your vacation in the great outdoors, you'll need to watch out for insects and certain plants. Allergies to stinging insects can bring on a systemic allergic reaction or possibly even anaphylaxis. These reactions can vary from person to person and even from one sting to the next. Be aware of your surroundings and always keep an epinephrine auto-injector with you if you are at risk.
Another fun trip for many families is to head out to the water or amusement park and spend the day enjoying thrill rides and water coasters. Before visiting, check with the amusement park for their food policies to help make your day go smoother. Many family-oriented parks like, Holiday World, offer brochures and information on food allergies on their website. Disney World takes it a step further, dedicating a full website to special food requirements.
Tip #1 – Don't forget to pack your daily asthma medication, rescue inhalers, your over-the-counter or prescription allergy medications and your injectable epinephrine in case of emergency.
Tip #2 – Check out the pollen count before you go. Beaches tend to have a lower pollen count, whereas state parks would have higher pollen counts. It's always best to check before you go!
Tip #3 – Traveling with food allergies? Check with your airlines, hotels, attractions and any restaurants you plan on visiting for their food allergy policies.
Tip #4 – Tobacco or pet allergies? Ask for smoke free and pet free when booking your hotel or car for your vacation.
Tip #5 – Traveling out of the country? If you are traveling to a location that doesn't speak English, bring a list of what allergies you have and learn to say "I'm allergic to _____." in the local language.
Tip #6 – If you are staying for a week, find a non-traditional accommodation that includes a kitchen and a washer/dryer to make eating and cleaning easier.
Tip #7 – Always prepare for an emergency. Look up where local hospitals are near your vacation spot and always have rescue inhalers or epinephrine on hand.
Vacationing with allergies doesn't have to be stressful. If you are diligent in your planning, it will save you trouble along the way. As always if you have questions about managing you or your children's allergies or asthma, schedule an appointment to talk with one of our specialists today.
https://familyallergy.com/wp-content/uploads/2017/06/Allergy-Vacation-468x280-1.jpg
280
468
Family Allergy
https://familyallergy.com/wp-content/uploads/2020/09/faa-logo.png
Family Allergy
2015-06-15 14:34:37
2021-01-29 11:47:52
Vacationing with Summer Allergies