Preparing Your Child with Allergies for College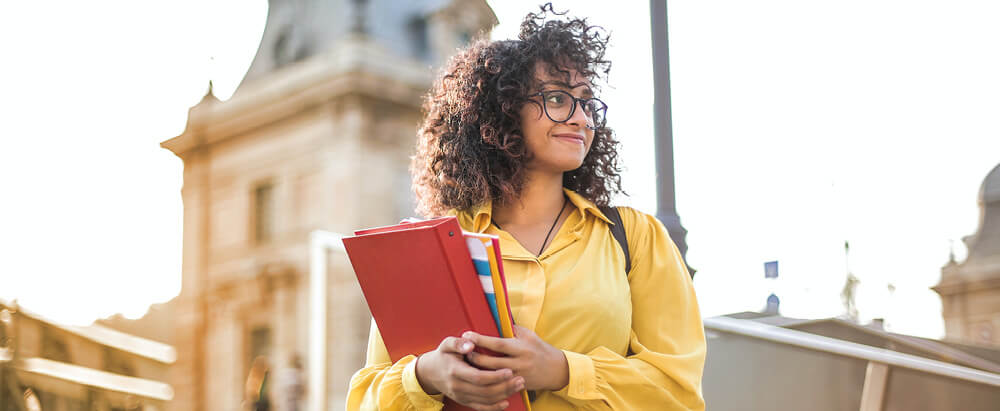 Many high school seniors will soon be getting ready to head off to college for the fall. For many students, this will be the first time living away from home for an extended period. Whether your child is an hour away or across the country, now is a great time to prepare them for handling their allergies on their own.
Managing allergies includes students with pollen or environmental allergies. They need to continue to take allergy and asthma medications as prescribed to keep their symptoms under control. Patients undergoing immunotherapy treatment can continue their therapy at either another local Family Allergy office or by transferring their vials to another medical provider who can provide shots.
Students with food allergies must prepare themselves to manage their allergies. This may be their first time in full control of their dining choices or as the primary grocery shopper for themselves.
Here are a few steps to help prepare your child for managing their allergies at college:
1) Schedule an Appointment
Before they leave, schedule an allergist appointment for your child, or teach them how to schedule it themselves with their allergist. At the office, it is an excellent time to update and go over their asthma and anaphylaxis action plans. If needed, consider asking for a referral for an allergist close to their school, so if a problem arises, they will be able to visit someone local quickly instead of waiting to come back home during breaks.
2) Find a Pharmacy and Identify Medical Care
Check the expiration dates on any epinephrine auto-injectors or rescue inhalers to make sure they are not expired. If it will expire during the school year, ensure you get a prescription sent to the pharmacy near their school, or make a plan for them to pick it up.
Identify the campus health facilities available on campus, and learn more about what they need to do to seek medical care there. During orientation, these campus health services will often have an informational booth set up to go over what services they offer. Campus health facilities may take insurance, so it is good to make sure your student pack their insurance card. Also, make sure they have a list of all medications they use to have on hand.
3) Review School and Residence Policies
College can be a time to try new things, including new foods, but it's essential to be able to do so safely. Your student can reach out to the school to learn about the policies in place for those with allergies. Many will have them complete additional paperwork or register with the campus Disability Resource Center. Often times they will be paired with a consultant to go over campus dining options and dietary accommodations that are available.
It's also a good idea to discuss food allergies with any roommates or the resident advisors who may be living in their dorms. Some residence halls also have shared kitchens, ask about the cleaning policies for these areas. Talk to them about how to limit the risk cross-contamination if they are using shared cooking spaces.
4) Tour Food Facilities
After informing the school of their allergies, you may be able to visit the food facilities during orientation or before moving into their dorm room. This is an opportunity to discuss specific allergies with the chefs or food preparation staff and learn about what food allergy training they undergo. Food allergies are not uncommon, so they will have procedures in place to help their student population.
Learn how students can access allergen information for the foods in their cafeteria or dining areas. Many campuses list their guidelines, menu, and ingredient information online. Some universities have allergy-friendly areas in the cafeteria; touring can help them identify if any of these areas are at their school.
Additional Resources:
Visit F.A.R.E's resources for college students.
Visit Allergic Living's resource for parents.
Colleges are evolving and will continue to grow to address the needs of their food allergy students. Our recommended tips will help build on the foundation your child has to help to manage their allergies. If you need additional resources to help, we are here to guide you and your student through managing their food allergies. These tips will help prepare your college student for an extended time away from home, but they may still bring their laundry back over a long weekend.
https://familyallergy.com/wp-content/uploads/2021/04/College-Allergies-468x280-1.jpg
280
468
Kaitie
https://familyallergy.com/wp-content/uploads/2020/09/faa-logo.png
Kaitie
2021-04-21 14:53:05
2021-04-13 09:11:16
Preparing Your Child with Allergies for College