Going for the gold: Athletes and Asthma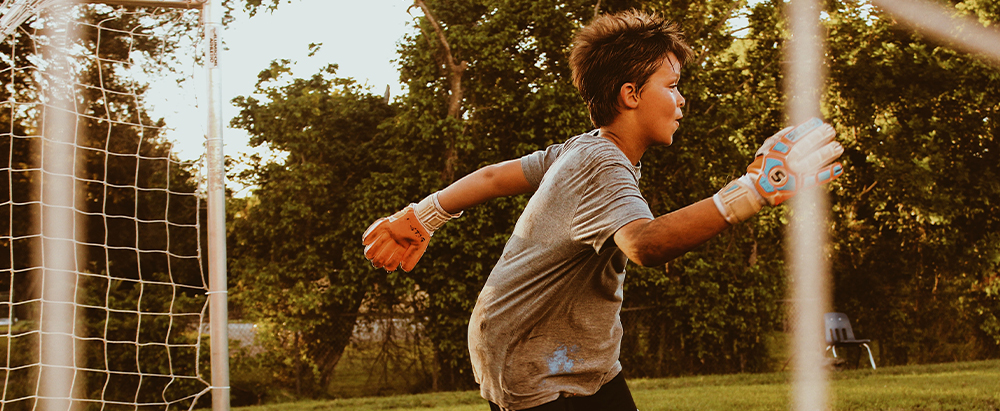 As we move through January, we can all look forward to the 2022 Winter Olympic Games! The games happen February 4 through February 20 in and around Beijing, China. World class athletes will compete in snowboarding, skiing, figure skating, and much more. As we get excited about all the sporting events coming our way, we're exploring whether allergies and asthma have an effect on competing athletes – or anyone who plays sports! Olympic athletes' skills make things look so easy. But what about those who deal with allergies and asthma on a regular basis?
OLYMPIANS AND ASTHMA
An Olympian's skills can seem almost superhuman at times. Yet many wonder, wouldn't a chronic condition like asthma hinder their performance? According to the British Journal of Sports Medicine, asthma affects around eight percent of Olympic athletes. The chronic condition is considered to be a most common medical concern among Olympians. [i] 
Decades ago, it seemed nearly impossible for athletes with asthma to not only compete, but finish at the top of the Olympic Games. But that's not the case today! Medical advancements along with improved treatments over the years have helped make it possible for elite athletes to excel in the field. In truth, you may not be able to identify the difference between athletes living with allergies and asthma, and those who don't.
SPORT ALLERGIES
You don't need to participate in sports to know that allergies are no fun. Yet, chronic allergies may affect you more if you are an athlete. This is because athletes often experience more exposure to allergens – both indoor and outdoor. A reason for this is increased breathing rates of athletes during sports and exercise. Essentially, as the pace of your breathing increases, so does the potential for more airborne allergen intake, as well. 
Some sports-related allergen triggers may include:
Playing on grass

Dirt and dust in the air
This increased exposure can trigger allergic reactions in the body resulting in a runny or stuffy nose, itchy watery eyes, sneezing, and hives. However, treatments like antihistamines and allergy shots (immunotherapy) can combat these symptoms. Some allergic reactions, like those to insect stings, can be life-threatening and cause anaphylaxis. In these cases, an athlete would need to have an epinephrine auto-injector close by just in case. Epinephrine is a medication used to stop anaphylaxis, and a doctor must prescribe it. Once allergies are diagnosed and treated, they should not play a significant role in an athlete's performance or ability to compete.
ATHLETES AND ASTHMA
Asthma literally can make catching your breath during or after activity very difficult. Additionally, exercise and overexertion can exacerbate asthma symptoms like wheezing, tightness, coughing, chest pain, and shortness of breath. Even individuals who do not typically have asthma can experience exercise-induced asthma, so athletes must closely monitor their breathing and symptoms on the field.
While asthma is a serious and chronic condition, it doesn't need to stop athletes from competing. Once asthma is diagnosed and proper treatment is put into place, participating in sports can strengthen breathing muscles and lungs.
One factor that can play a role in an athlete's asthma is air temperature. Did you know that cold air can worsen asthma symptoms? When you exercise, your breathing speeds up because your body requires more oxygen. You often begin taking in air through your mouth instead of your nose. When you breathe in air through your nose, blood vessels warm and humidify the air before it reaches your lungs. When you breathe in air through your mouth, that cold, dry air travels directly to your lungs without being warmed or humidified. This can result in worsening symptoms. 
Our airways are lined with fluid, and when you breathe in dry air, that fluid evaporates and can cause airways to become dry, irritated, and swollen. Cold air also increases mucus production within the airways. This extra mucus can make it difficult to breathe, and even increase the likelihood of catching a cold or respiratory infection. So it's especially important that athletes competing in cold weather have a treatment plan in place on practice and game days. 
FAMOUS OLYMPIANS WITH ASTHMA
These famous Olympians not only competed among the world's finest athletes, they took home medals! They are living proof that allergies and asthma do not have to hinder any athlete's abilities – including yours!
Amy was diagnosed with asthma at 18-months-old and took up swimming at age six because her doctor thought it would improve her lungs. She became a six-time Olympic gold medalist in both 1996 and 2000.
Kristi was diagnosed with asthma as a child, yet overcame her condition and became an Olympic gold medalist in figure skating in the1992 Winter Games.
Jackie was diagnosed with asthma at age 18, but she didn't let that hold her back. She became a legendary female track athlete, winning six Olympic medals – three gold, one silver, and two bronze.
Don't Let Allergies and Asthma Hold You Back!
While allergies and asthma have the potential to be life changing, they don't have to be limiting. With proper diagnosis and treatment, any athlete can compete and perform with the best of the best. Once symptoms and conditions are under control, any athlete can Go for the Gold!
If you're concerned about an athlete in your life, or if you're an athlete worried about living with allergies and asthma, please schedule an appointment with one of Family Allergy & Asthma's board-certified allergists. We are ready to help you live your best life!
[i] Fitch KD. An overview of asthma and airway hyper-responsiveness in Olympic athletes. British Journal of Sports Medicine 2012;46:413-416.
https://familyallergy.com/wp-content/uploads/2022/01/sq-1.jpg
280
468
Family Allergy
https://familyallergy.com/wp-content/uploads/2020/09/faa-logo.png
Family Allergy
2022-01-27 13:08:42
2022-05-05 21:06:32
Going for the gold: Athletes and Asthma