Opening on August 10th – Nicholasville, KY!
New Allergy Office Opening August 10th, 2021!
We are excited to announce that our Nicholasville, KY office is officially opening on August 10th. This office is located off Route 27; it serves patients in Jessamine County and surrounding areas. Family Allergy & Asthma will offer on-site allergy shots two days a week, and same-week appointments will be frequently available for new patients.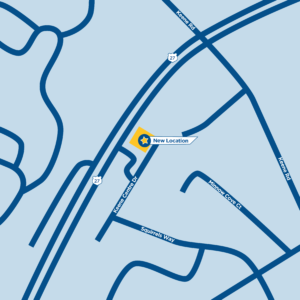 Allergy Shot Hours Schedule:
Tuesday: 8:30 am – 5:00 pm
Thursday: 8:30 am – 5:00 pm
Closed for lunch: 12:30 pm – 1:30 pm
The address is:
605 Keene Centre
Nicholasville, KY 40356
Those with allergies in Nicholasville often find the spring season especially challenging due to the increase in tree and grass pollen throughout the region. According to the Asthma and Allergy Foundation of America. Our new office in Nicholasville will provide allergy and asthma care to patients looking for relief in the area.
Allergy care often starts with allergy testing to help patients understand which allergens their body is allergic to before our board-certified allergist develops a personalized treatment plan. We offer a full range of allergy and asthma testing, including allergy skin testing, stinging insect testing, food challenges, and pulmonary function testing. We can offer a variety of treatment plans for your allergies and asthma. However, if medication and avoidance are not enough to control your allergies, then they may recommend immunotherapy to begin to build up your tolerance to your allergies.
Allergist in Nicholasville, KY:
Dr. Rajiv Arora joined Family Allergy & Asthma in 2011 after an 11-year career with the U.S. Army. He most recently served as Chief of the Allergy/Immunology and Adult Immunization Clinics at William Beaumont Army Medical Center in El Paso, TX.
Dr. Kelsey Field joined Family Allergy & Asthma in 2021 after 10 years of working in the healthcare industry. Dr. Field graduated from the University of Kentucky for her BS in biology. She got her doctorate and completed her residency at the University of Louisville School.
Find Relief From Allergies And Asthma In Nicholasville!
Don't wait any longer to get allergy tested and to start an effective treatment plan. If you think you or a family member may suffer from allergies or asthma, we may have same-week appointments available. If you would like to schedule an appointment, submit a request online or call 859.354.2004.
https://familyallergy.com/wp-content/uploads/2021/08/Nicholasville-Open.png
280
560
Family Allergy
https://familyallergy.com/wp-content/uploads/2020/09/faa-logo.png
Family Allergy
2021-08-03 09:10:53
2022-01-11 10:12:01
Opening on August 10th – Nicholasville, KY!